Fingers crossed for the Accolade Smrž Racing team on home soil!
"The lights are off and away we go!"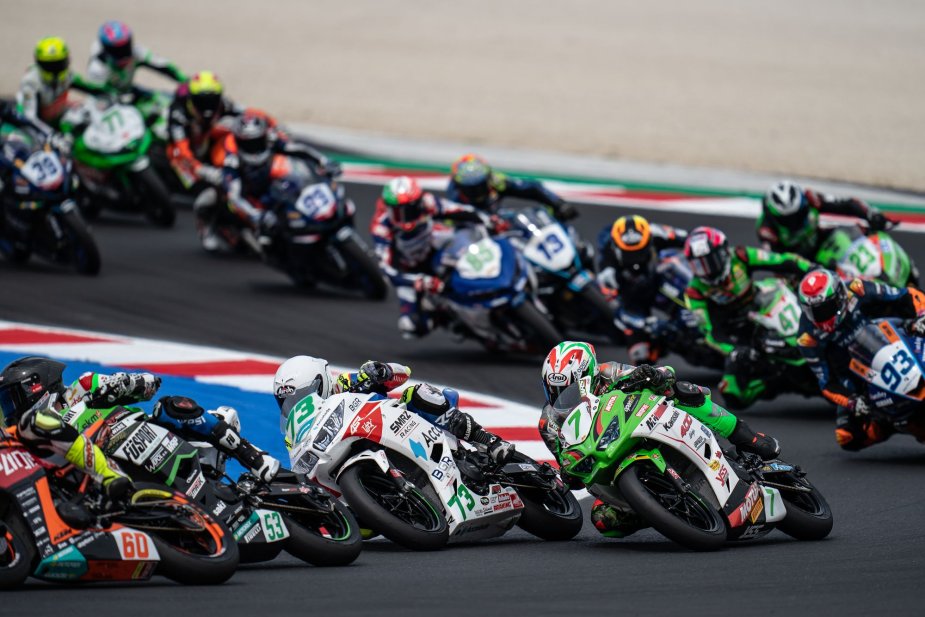 We will hear this legendary quote from commentators once again at the eighth prestigious World Superbike Championship series, held at the Most circuit between Friday and Sunday. We will be rooting for the two Accolade Smrž Racing Team riders to cross the finish line first, past the famous checkered flag.
The hope that they could be successful this year in their battle for the podium is mainly based on the form of Jose Luis Perez Gonzalez, who currently occupies sixth place in the overall standings. Alongside him, young Slovak Maxim Repák, who has been experiencing success in the R3 Cup, will make his team debut.
So if you don't yet have plans for the weekend, be sure to head up to north Bohemia to cheer on our colours. Good luck, team!