Accolade is expanding its industrial park in Stříbro. The new KION building is worth 600 million crowns.
The Accolade Group is investing in expanding the industrial park at Ostrov near Stříbro. The new building for lease will have a value of some 600 million crowns. KION will use the building to make conveyor systems, including robotised equipment, able to put goods exactly in the right position in the warehouse and retrieve it on request, all without intervention by an operator. The manufacture of this equipment will also be highly automated. KION plans to create about 200 jobs in the Stříbro Industrial Park. This is not Accolade's first project developed for KION in Stříbro: as a result of another project, KION has already been making trucks for warehouse logistics since the beginning of last year.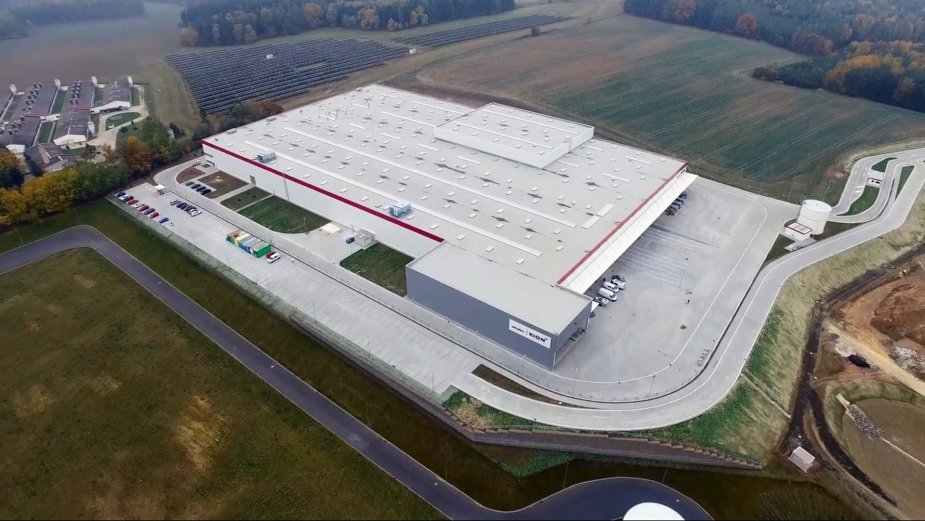 "The two KION operations in Stříbro are among the world's most advanced plants. They clearly belong to the category of smart factories, where a few highly skilled employees control an army of robots, which make the final product. This is reflected in their higher wages," says Milan Kratina, CEO of the Accolade Group. "When the second phase is completed, the two KION buildings will have a total leasable area of 55,000 square metres and the number of people working there will be 400."
"E-commerce or suburban logistics account for an increasing proportion of demand for new industrial space both in the Czech Republic and elsewhere in Central Europe. Suppliers to the automotive industry traditionally hold an important position in the Czech Republic. This adds even more value to the KION plant, because it is going to be one of the most advanced precision engineering operations in the world. I am certainly glad that we were able to win the project for Accolade and, indeed, for the Czech Republic," emphasises Milan Kratina.
"After completion of the new KION plant, the industrial properties leased by Accolade in Stříbro will be worth as much as 1.6 billion crowns. Their total area is more than 75,000 square metres, all suitable for light industry purposes" adds Kratina.
Besides the two plants for KION, Accolade's Stříbro portfolio includes buildings leased to Ideal Automotive and to Leoni. Ideal Automotive delivers components for the automotive industry from Stříbro and Leoni's Stříbro operation manufactures technologically sophisticated cable systems e.g. for high-speed trains, trolleybuses and other engineering products.
Site preparation for the new KION building started at the end of last year. Its developer is Panattoni Europe. Production is scheduled to start in the first half of 2018. KION acquired the Dematic brand in autumn 2016 and it will make Dematic conveyor systems for the European market in Stříbro.