Cheb distribution centre for REAL Digital won Best of Realty 2020 award.
After being named the most environmentally friendly industrial building in the world. The revitalized area of the former Cheb machinery was awarded the Best of Realty 2020 in the Industrial and Warehouse buildings category. Mainly thanks to the sustainable construction on the brownfield using modern technologies and recycled materials. The jury also appreciated the unique rainwater management. Many thanks to our lead partners from Panattoni for the perfect project development.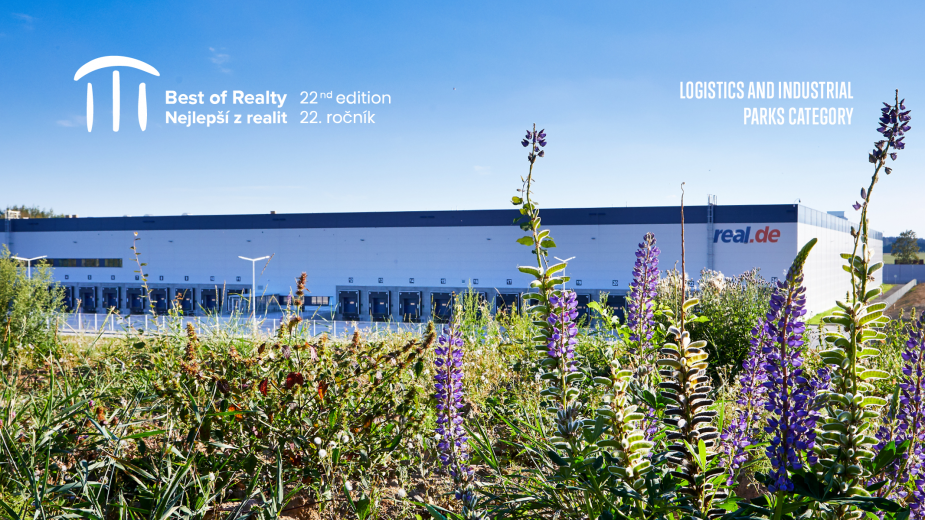 "The Czech Republic has the most ecological hall for modern industry in the world in Cheb, which is now deservingly collecting other prestigious awards. It is the culmination of the path of green building construction, which Pavel Sovička (Panattoni) and I set out on in 2015. And thanks to this, we now have one of the greenest portfolios in the world, in which a high proportion of regeneration of old brownfields with a long industrial tradition also plays a crucial role. I am glad that the Czech Republic is at the forefront again and that modern halls have received such a prestigious award. The stamp of the most ecological approach to the world around us. Yes, those halls that are often wrongly referred to as wasteful boxes. I would like to thank the entire team that participated in the construction and preparation," said Milan Kratina, CEO of Accolade.
You can recap the awarding ceremony here: https://www.bestofrealty.cz/online.
More about our star project here: https://accolade.eu/en/news/114/accolade-a-panattoni-postavili-v-chebu-nejekologictejsi-industrialni-budovu-sveta.