The strategically located industrial park in Košice is growing. Accolade have started construction of a second building.
Another Class A building of almost 20,000 sqm is under construction at industrial park near to Košice Airport and Slovakia's second largest city, with Accolade investing just under €17 million. The new state-of-the-art industrial space with excellent transport connections will not only meet all standards of modern and sustainable construction with aspirations for a BREEAM sustainability rating of "Excellent," but will also help further economic development of this Slovak region. One segment of the hall has already been leased by a sports nutrition distributor.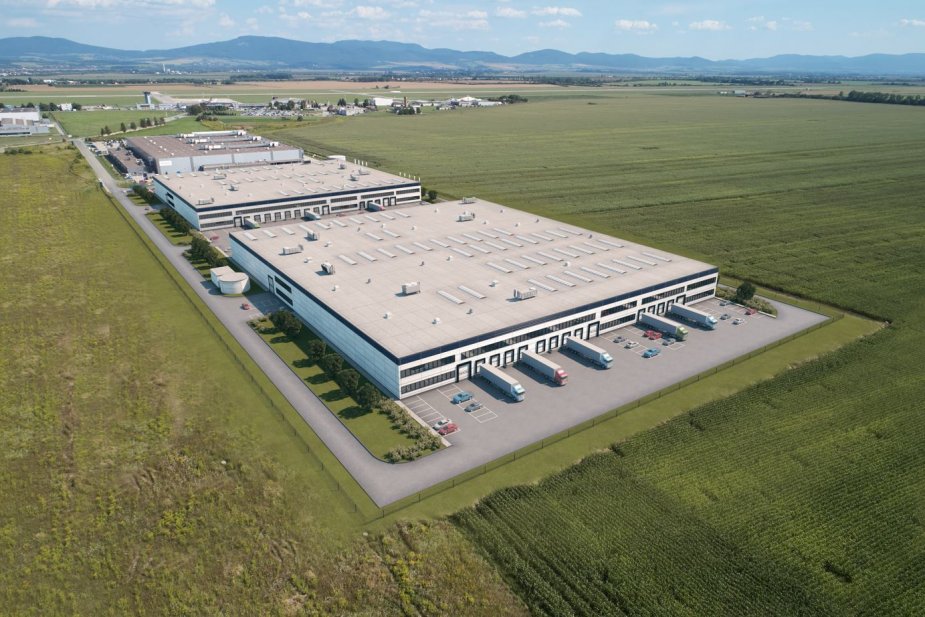 The construction of the second modern building follows the success of the first hall in the industrial park near Košice Airport, which was fully leased to global brands such as XXXLutz, Faurecia, Gastland, and GGT. By expanding the Košice industrial park, Accolade is responding to the ever-increasing demand for quality business infrastructure. In the Košice region, the new hall will contribute to creating suitable conditions for new job openings, which can be filled, among others, by graduates of local secondary schools, colleges, and universities.
"The industrial park in Košice is our first major investment in Slovakia. Košice has great potential not only due to its excellent geographical location, which creates a natural road and rail link between Western and Central Europe with Russia and Ukraine, but also as it is the second most populous city in Slovakia. As of the end of 2019, there were more than 800,000 inhabitants in the entire Košice region. With the new investment in the Košice park, we will contribute to the creation of much-needed facilities for new job opportunities for local workforce including students and graduates of local universities, and will also help, among other things, to reduce the brain drain faced by this region," emphasized Milan Kratina, CEO of Accolade.
The new hall is aiming to achieve the BREEAM sustainability certification on a high level and will therefore feature several eco-friendly solutions focusing mainly on highly efficient energy systems and excellent water management. The hall will boast a significant number of large-format windows reducing the need for interior lighting and therefore electricity consumption, as well as two boreholes for groundwater extraction to be used for maintaining the green areas of the park.
"The full occupancy of the first building at Panattoni Park Košice Airport confirms the clients' interest in modern sustainable industrial real estate. The second building in the park is aiming at BREEAM certification at the 'Excellent' level," said Pavel Sovička, Managing Director for the Czech Republic and Slovakia, Panattoni.
"The logistics park benefits from an excellent geographical location. It has a direct connection to the D1 motorway and the Košice airport, thus serving not only eastern Slovakia, but also the Hungarian, Polish and Ukrainian markets," explains Erik Ivaničko, Panattoni's Managing Director for Slovakia.
Modern park near Košice Airport is conveniently located thanks to its excellent transport links and its proximity to other markets such as Hungary, Poland, and Ukraine. In addition to its close access to the European E58/E50 road leading from Vienna to Rostov-on-Don in Russia, it is also located right next to Košice International Airport. The city also has another strategical advantage which is its skilled workforce. It has three universities and a population of a quarter of a million inhabitants. There is thus the possibility of cooperation with universities in the field of light industry.