Accolade's building for BWI: third best in Czech Republic
The building in Cheb leased by the Accolade group to the auto component manufacturer BWI won an award for third place in the Warehousing and Industrial Premises category of the Best of Realty competition. This competition awards prizes for the best development projects built in the last twelve months. 2016 is the eighteenth year that this prestigious competition has been held.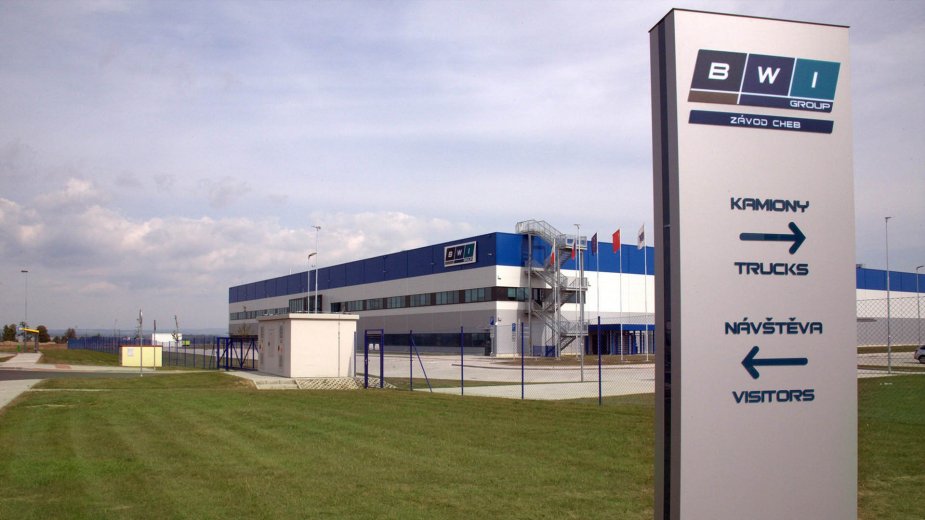 "The building for BWI was our first investment in the Cheb Industrial Zone, which is now one of the most successful industrial parks in the Czech Republic in terms of attractiveness for new manufacturing and logistic companies. Success in the prestigious Best of Realty competition is a very pleasant icing on the cake," says Milan Kratina, CEO of Accolade Group.
The jury deciding on the winners consisted of representatives of the Association for Real Estate Market Development and other professional organisations, market development agencies, bankers, property brokers and consultancy firms. The main criteria for evaluating the enrolled projects included the selection of the site, urban and architectural solution, quality of execution and, in particular, success in the property market. As every year, the competition took place under the expert auspices of the Association for Real Estate Market Development.
Pavel Kühn, Chairman of this year's expert jury, said about the competition: "The quality of the projects nominated for the competition this year indicates that the real estate developer market continues to recover in all categories evaluated. This is best seen in the residential segment, but a positive change is also observed in offices and in industrial & logistics premises. The market boom in the last-mentioned segment is mainly due to the unprecedented interest in new warehousing facilities and manufacturing premises, driven by general economic upswing."
The building, whose developer is Panattoni Europe, was built to suit the requirements of the BWI Group. Currently it is part of the portfolio of Accolade's qualified investors fund. The fund provides investment in completed and fully leased industrial projects, prepared primarily by the Accolade Group. It adds around seven per cent to the value for its shareholders every year.