Accolade is planning another project in Karlovy Vary region. Okrouhlá u Chebu project will aid the expansion of modern industry in the region and local infrastructure development
Accolade Group is pursuing an expansion of its portfolio of successful projects in the Karlovy Vary region and plans to build a new light manufacturing and logistics hall near Okrouhlá u Chebu. This will increase the share of modern industry in the region and at the same time help to further develop the infrastructure of the municipality. The plan to build industrial buildings in the area was reflected in the municipal zoning plan already in 2013. The project of 80,000 square meters should be completed by 2021.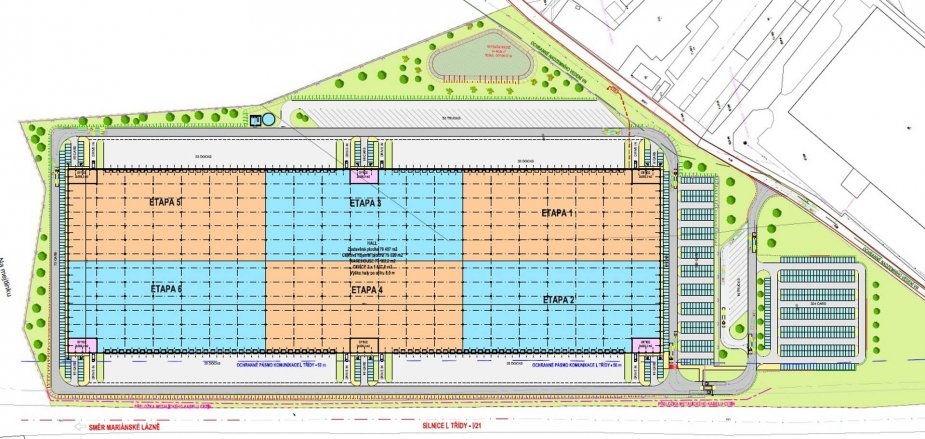 Representatives of the company started to negotiate with the local government last summer, while the plan to build industrial buildings in the area was reflected in the municipal zoning plan already in 2013. The planned project will be located near the I21 road. Thanks to good zoning, the project has the best possible location for future tenants while not impinging on the comfort of current residents.
"We are planning to build a modern hall in Okrouhlá and, in addition to industrial development, we want to improve local infrastructure. We have already agreed with the municipality that we will install drinking water, sewage, and other related infrastructure as part of the project implementation. At the same time, we want to be a good neighbor, so we are planning to support local educational and cultural activities," said Jiří Stránský, Accolade Director of Development.
Accolade always plans and builds its projects to meet the BREEAM "Very good" certification requirements. Certification guarantees a high standard of sustainability and working conditions as well as energy self-sufficiency. However, this is not just one location; the group is committed to continuing its systematic support of modern industry in the region.
"Over the past five years, we have invested over CZK 2.5 billion in the development of local industry in Karlovy Vary. We bring investments as well as tenants, which increases the number of skilled jobs, the average wage in the area and thus improves the living standards of the population of the region. Karlovy Vary is a viable location for tenants and it would a pity not to use such high-potential sites that are well prepared to receive industrial development in the long term," added Stránský.